By night a Berlin-meets-New York cabaret venue, by day Soho Theatre Downstairs is a versatile events space right under the walkways of Soho.
Flexible stage and seating options make Soho Theatre Downstairs the perfect venue for everything from conferences and product launches to awards ceremonies and showcases.
The stage is raised half a metre off the ground and 3.6 metres wide x 2.5 metres deep. If your event required 5 to 10 people onstage at once we offer an extension to a width of 4.75 metres. The standard audience capacity is 135, and reduced to 125 when the large stage is in situ. Please note there is no backstage space in this venue.
Seating on the main floor can be arranged as cabaret tables with four seats per table; in traditional rows, or cleared for a standing event. The whole venue is 11 x 10.5 metres.
There is a bar inside the Downstairs which can be opened for your event. There's a range of catering options from coffee and croissants to cocktails and canapes.
The venue has level floor and lift access, there are three steps up to stage level. Please let us know if you have any additional access requirements. There are gender inclusive and accessible toilets on the same floor.
Soho Theatre Downstairs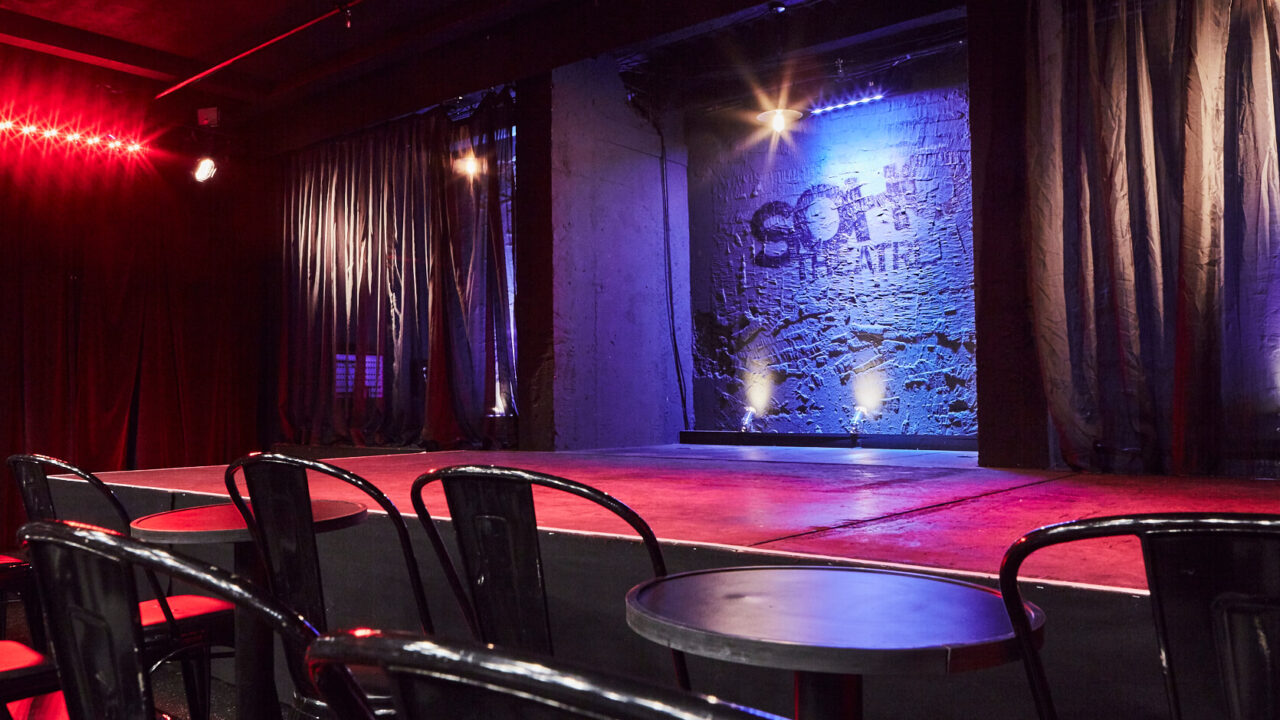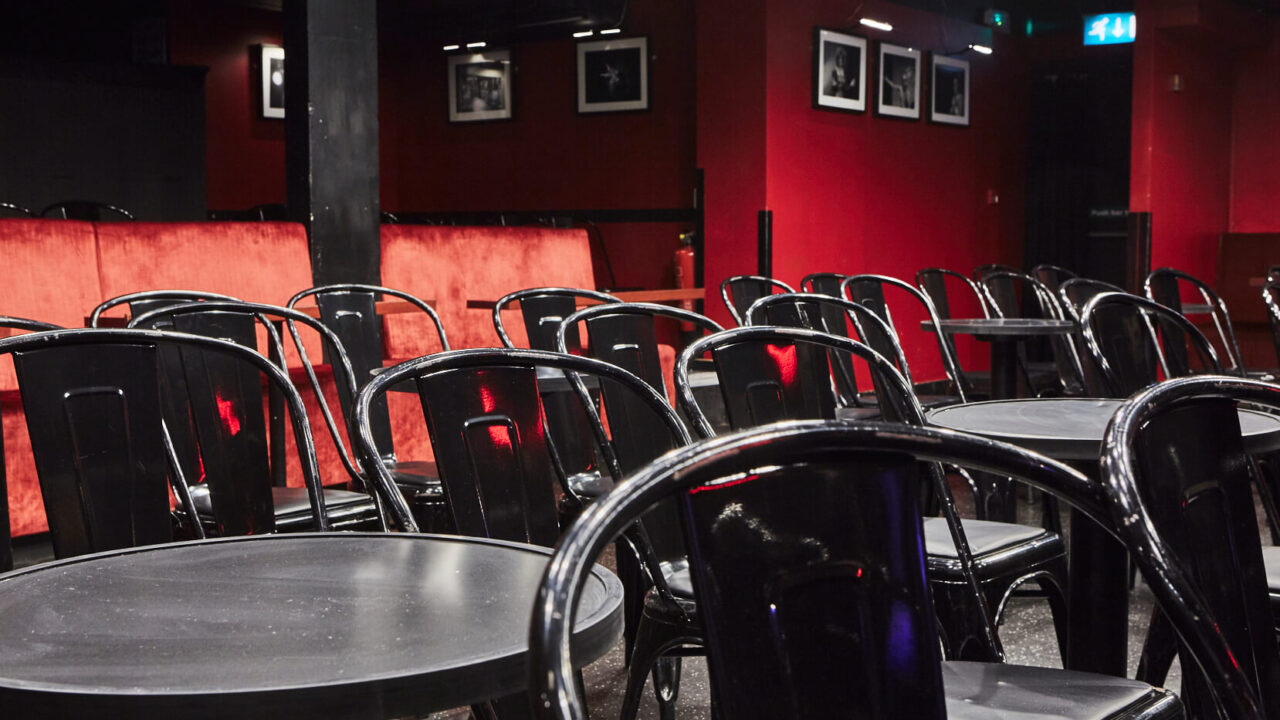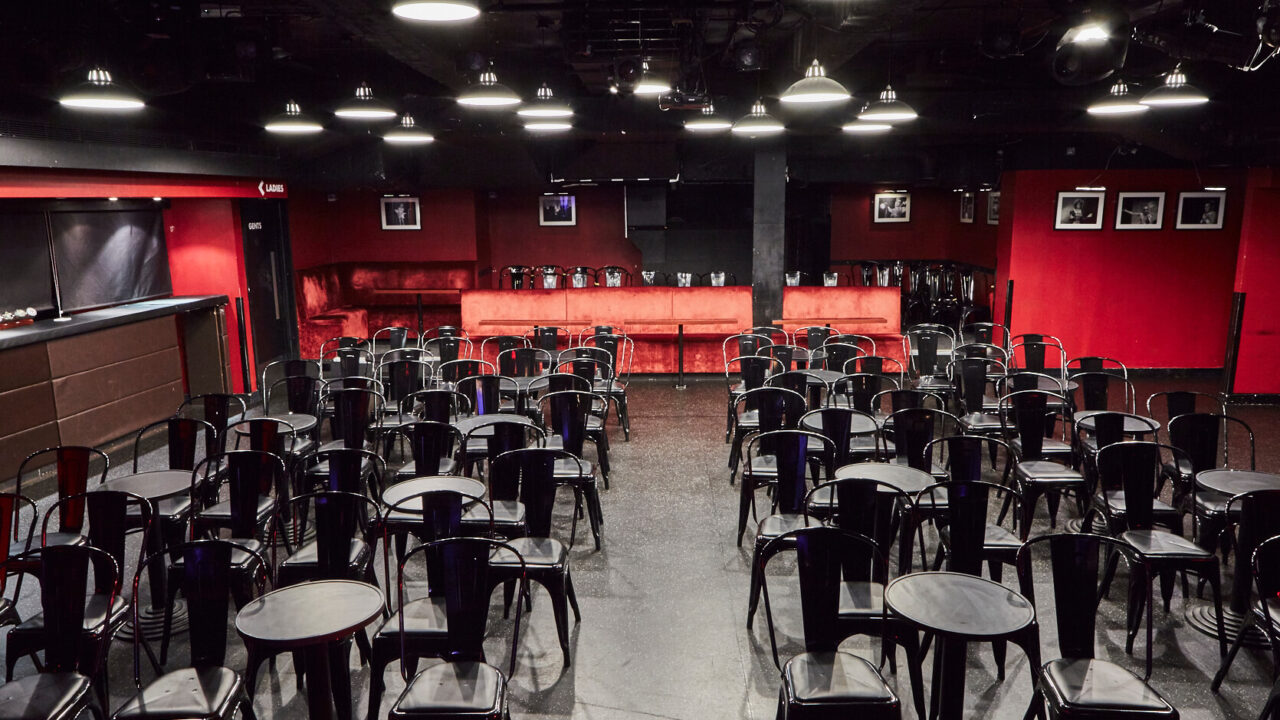 Availability is dependent on the Soho programme of shows, matinees and workshops, general hours are:
Monday to Friday: 9am – 6pm
Saturday: Midday – 6pm
Sunday: 10am – 10pm
Pricing
Monday – Saturday
£220 per hour + VAT
£1550 per day + VAT (eight hours)
Minimum booking of three hours
Sunday
£260 per hour + VAT
£2000 per day (eight hours)
Minimum booking of four hours
Require a dressing room or break out space? Take a look at our Meeting Rooms which can be hired for a concessionary day rate when booked in conjunction with a venue.
Visit Dean Street
We're bang in the centre of the creative heart of the city. There's many buses, tubes, taxis, bikes and scooters to get you here. See all your options on Google Maps. Nearest tubes are the Central Line and Northern Line (Tottenham Court Road) and the Elizabeth Line (Tottenham Court Road – Dean Street exit).
View on Google Maps