Buzzing with audiences and artists six nights of the week and by day a hub of writing, meetings, events plus the occasional interview and photoshoot. Come for a meeting, stay for a drink and a show.
Whether you're after a cuppa or cocktail, lemonade or lager, gin & tonic or ginger beer, we've a great range of standard, gluten-free, vegan, alcohol-free and low-alcoholic drinks available.
Our partners are Adnams Southwold, crafters of premium beers and spirits. We stock their Ghostship, Blackshore Stout, Copperhouse Gin and East Coast Vodka.
This year we've launched our very own taste of a great night out, Soho Theatre Neon. A refreshingly vibrant light lager at just 4% we're calling it our showstopping debut, made with our friends Adnams and East London Brewing Company and brewed in East London.
Soho is home to an incredible range of restaurants for you to try before or after a show at ours. However, if you're after something small to accompany your drinks, then from our Dean Street neighbours we have fresh-cut Make Mine sandwiches and Japes deep dish pizzas.
Opening hours
Monday to Friday from 10am
Saturday from noon
Close by 1am
Our Friends and Members, Artist card holders, plus all ticket holders for that evening, can stay on until last orders while general entry ends at 11pm.
Become a member
Pre-order your drinks
If you're not one for a leisurely arrival or you just want to beat the final call drinks rush, you can pre-order drinks during your online ticket booking process here on our website.
What's On
Reserve a table or booth
Whether you want a creative space to write in, hold a meeting or just catch up with pals, we're happy to reserve you your fave booth or table between 10am and 6pm Monday to Saturday (subject to availability).
To book, please email our Bar team bar@sohotheatre.com or call 0207 478 0140. You can even do it in person when next you're in.
Soho Theatre Bar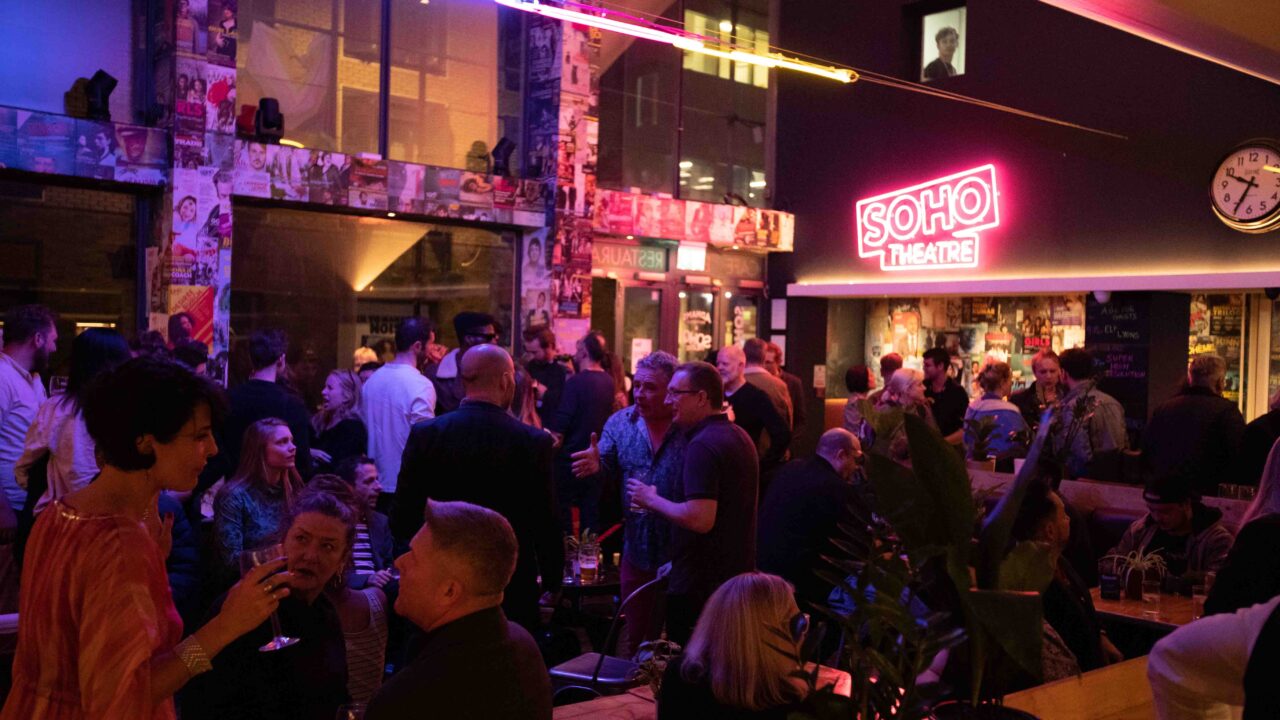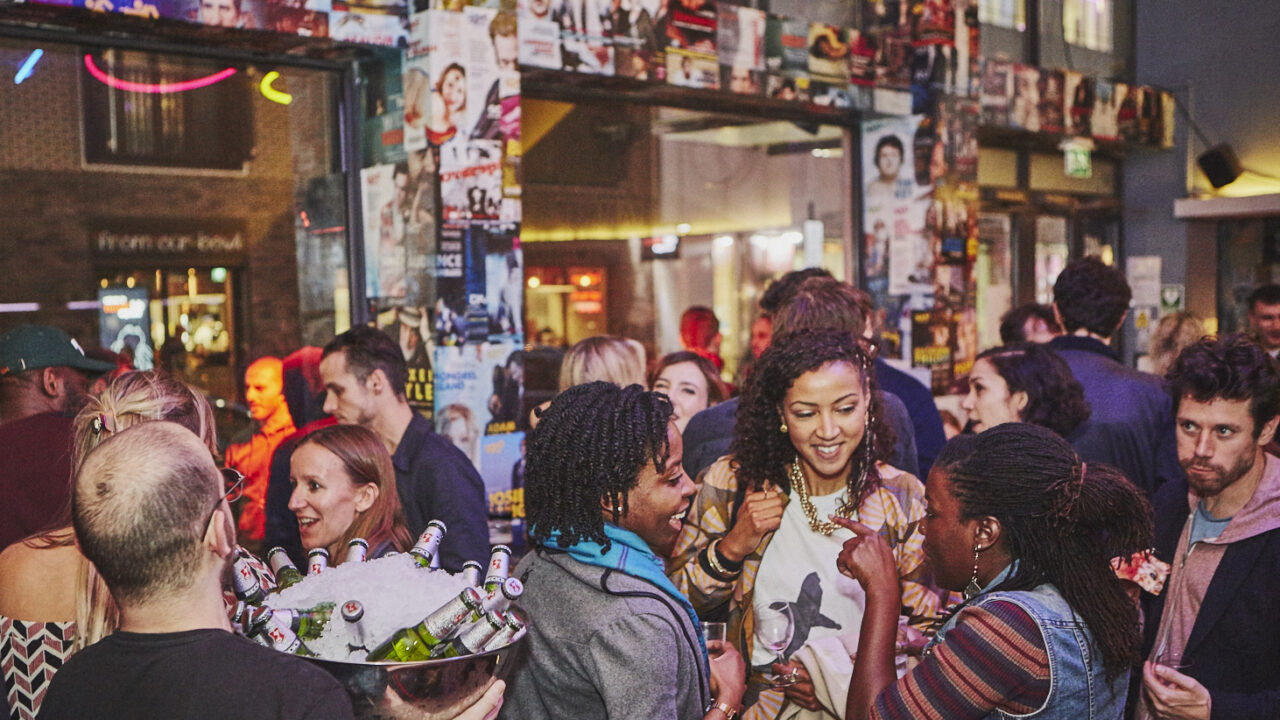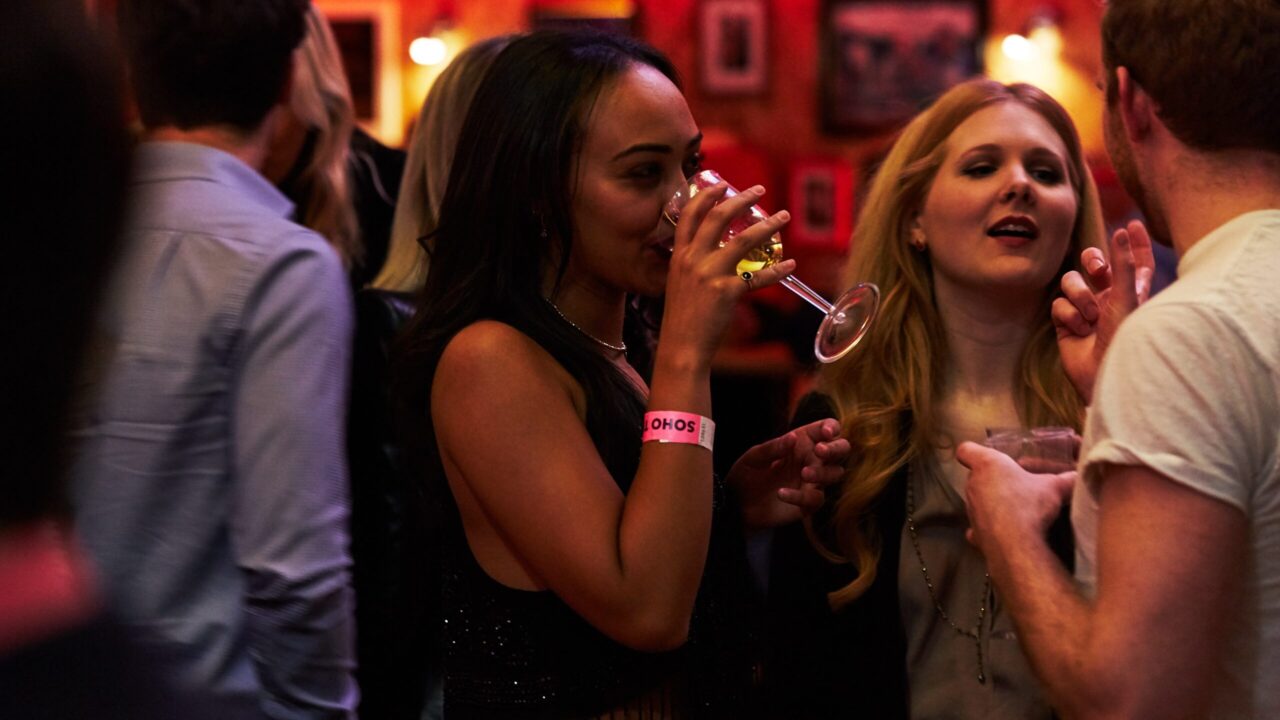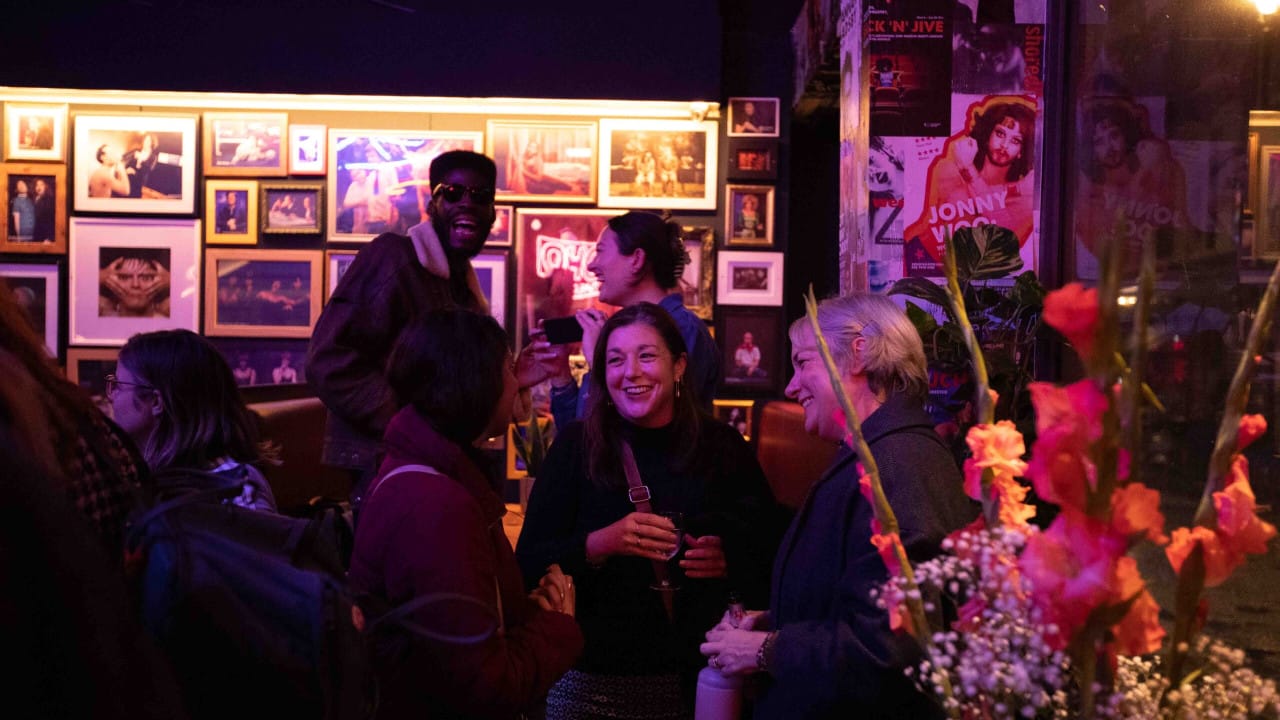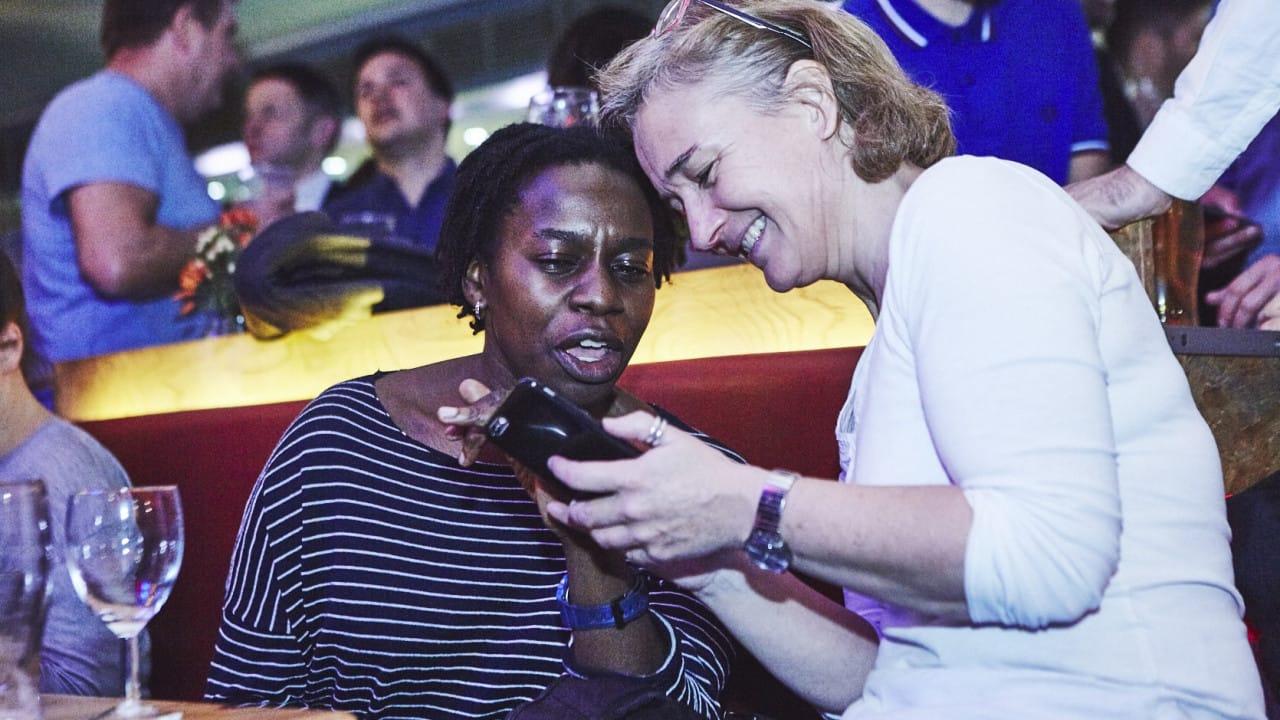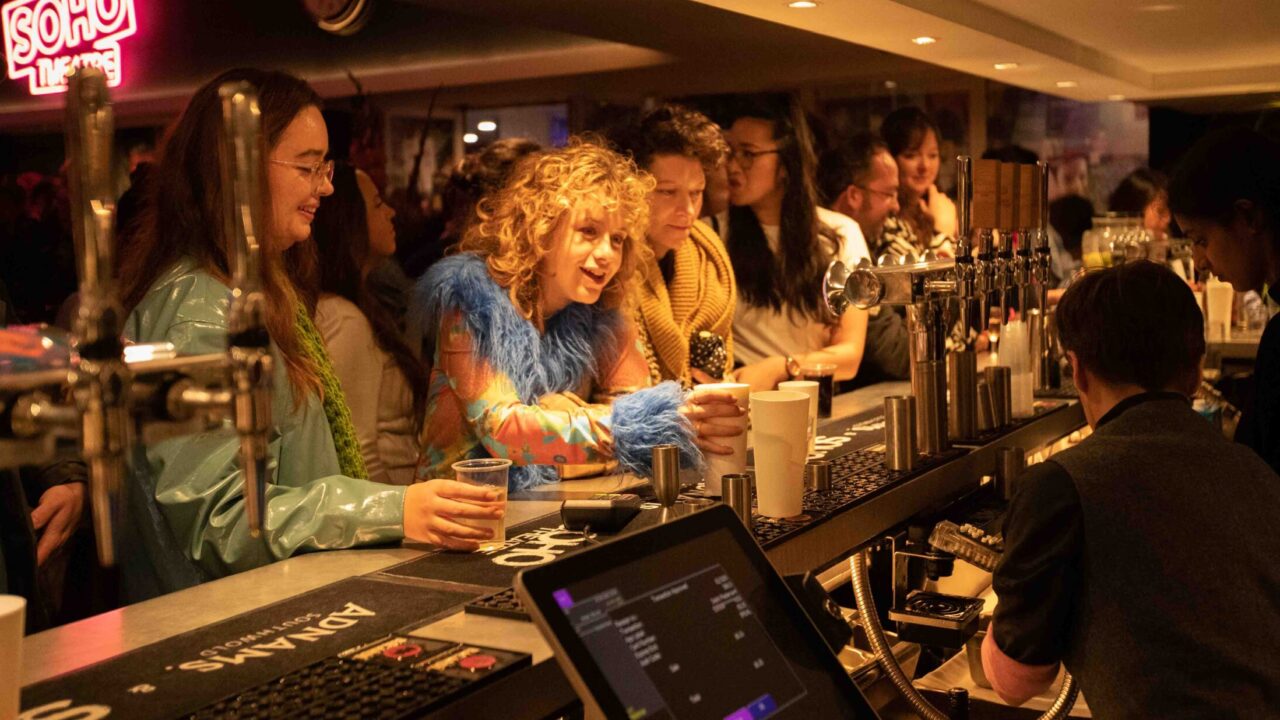 Reviews
'Its cool blue neon lights, front-of-house café and late-night shows may blend it into the soho landscape, but since taking up residence on Dean Street in 2000 Soho Theatre has made quite a name for itself.'
Visit Dean Street
We're bang in the centre of the creative heart of the city. There's many buses, tubes, taxis, bikes and scooters to get you here. See all your options on Google Maps. Nearest tubes are the Central Line and Northern Line (Tottenham Court Road) and the Elizabeth Line (Tottenham Court Road – Dean Street exit).
View on Google Maps